Inprosy: a process of adaptability and efficiency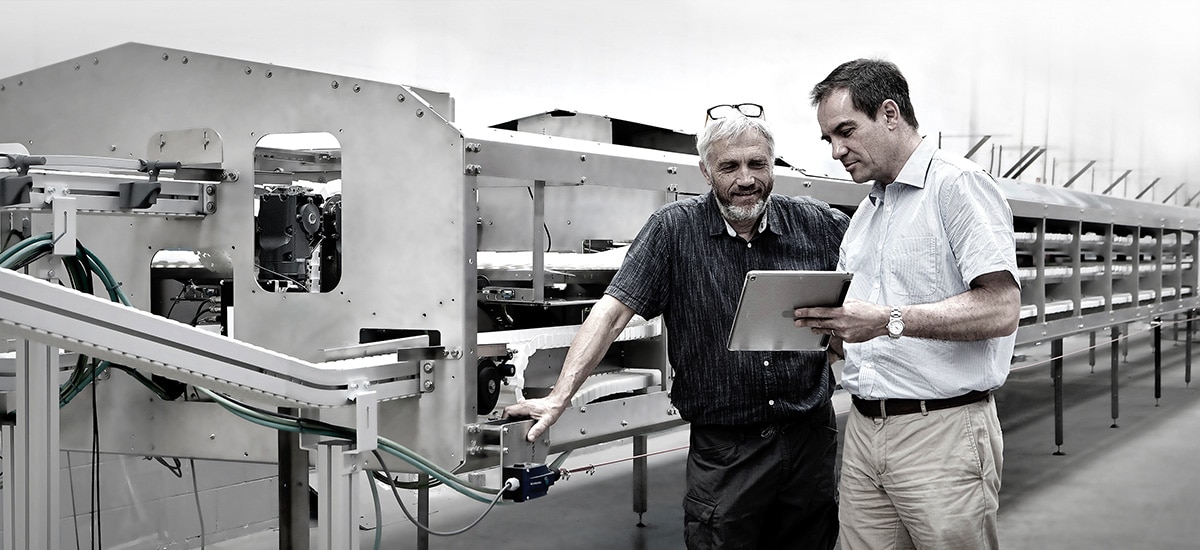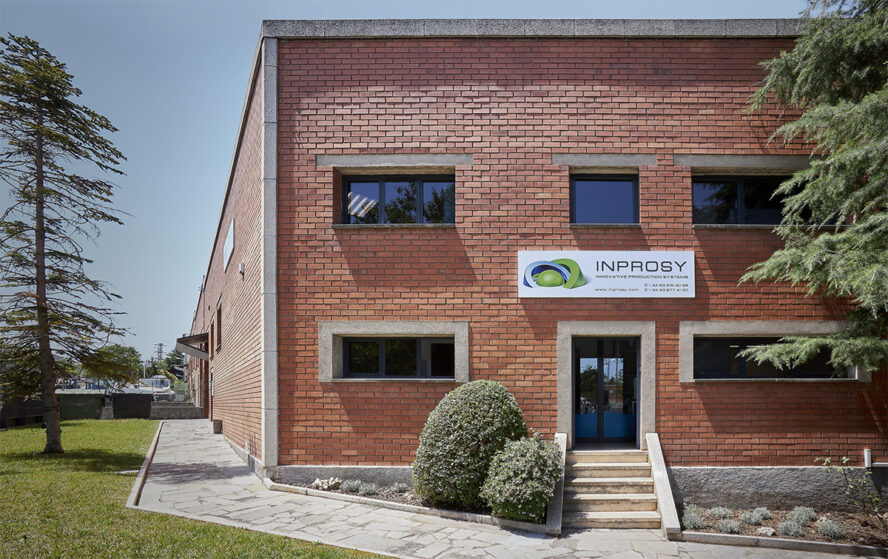 Inprosy was created as a result of the effort of a group of engineers and mechanical experts. In responding to the interest shown by a customer they began to develop a range of machines and solutions which, due to their degree of innovation, met needs that were not being adequately catered to on the market at the time.
Over time, the variety of machinery and solutions has expanded, as well as the technical and project management capabilities of the company.
The philosophy that continues to inspire Inprosy remains the same as that in the early days: the desire to solve the needs of its customers and the commitment to find innovative solutions adapted to each specific situation.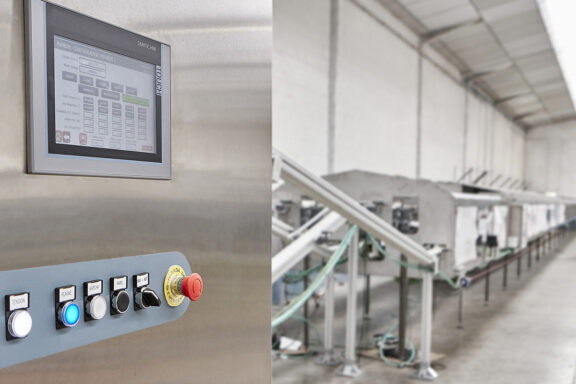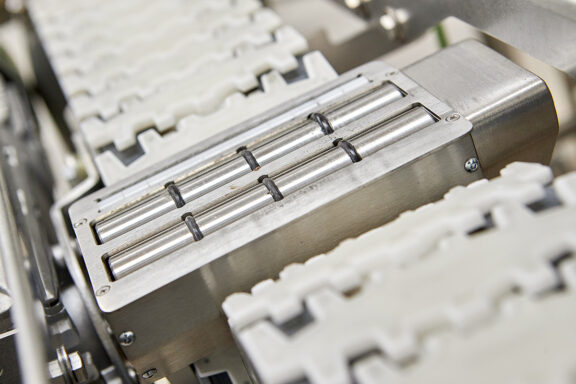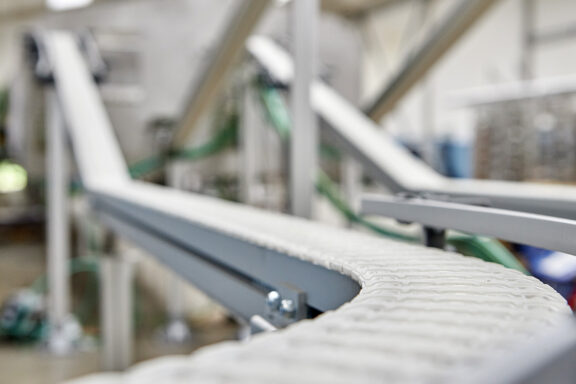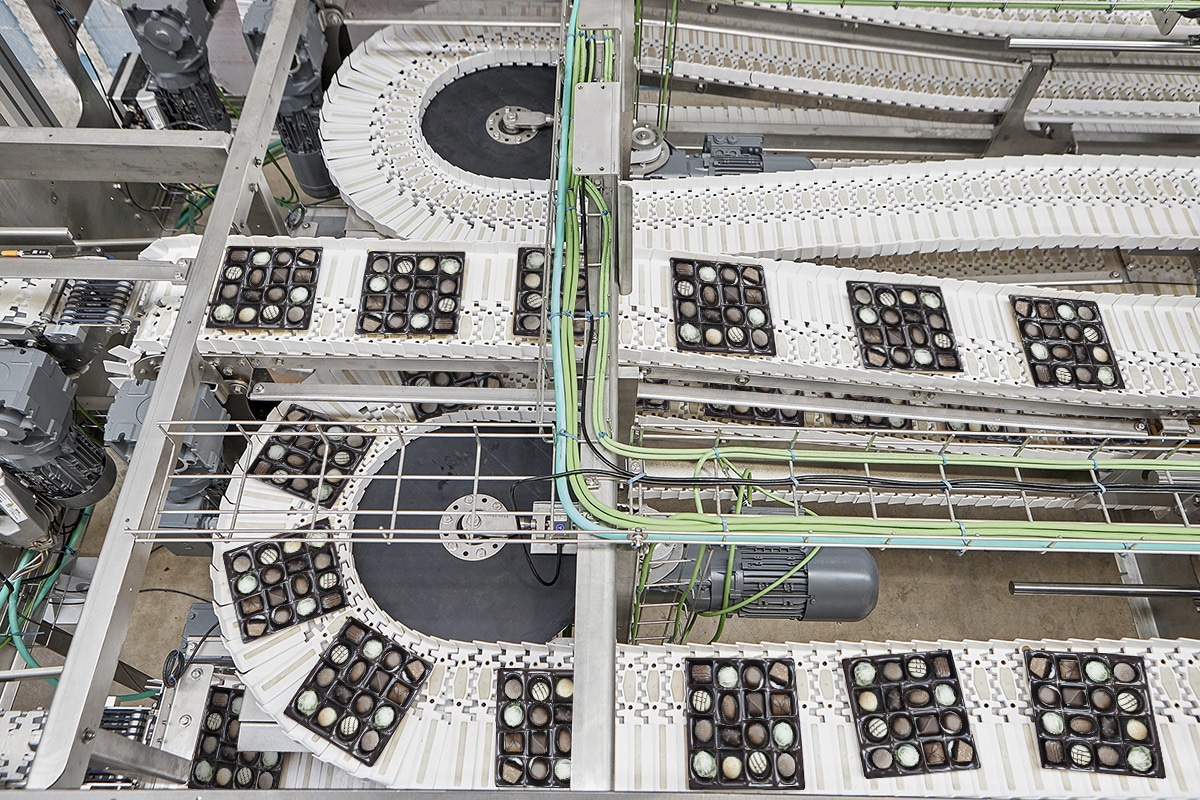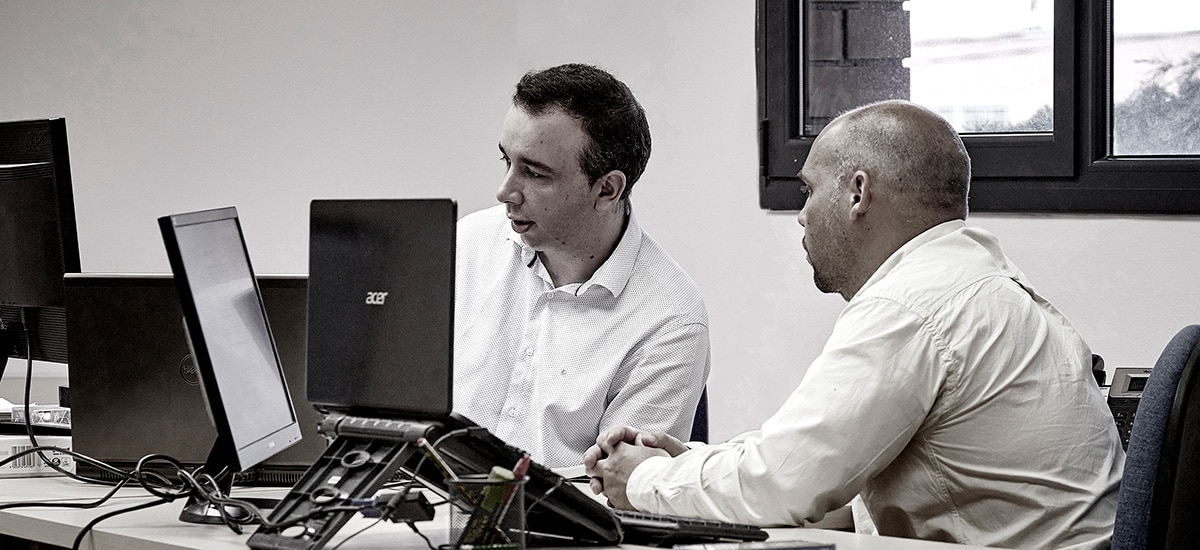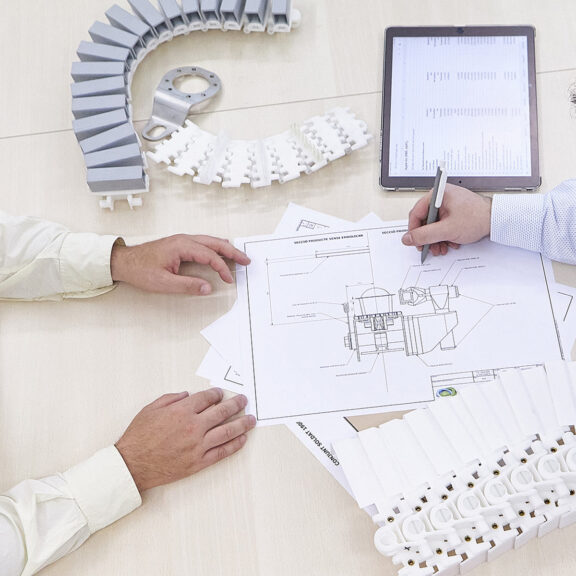 As soon as a necessity is disclosed by a customer to our sales department, an evaluation is carried out to determine the best solution we can offer, bearing in mind whether the request is to improve efficiency, optimise space, automate processes, transport products, monitor them, etc…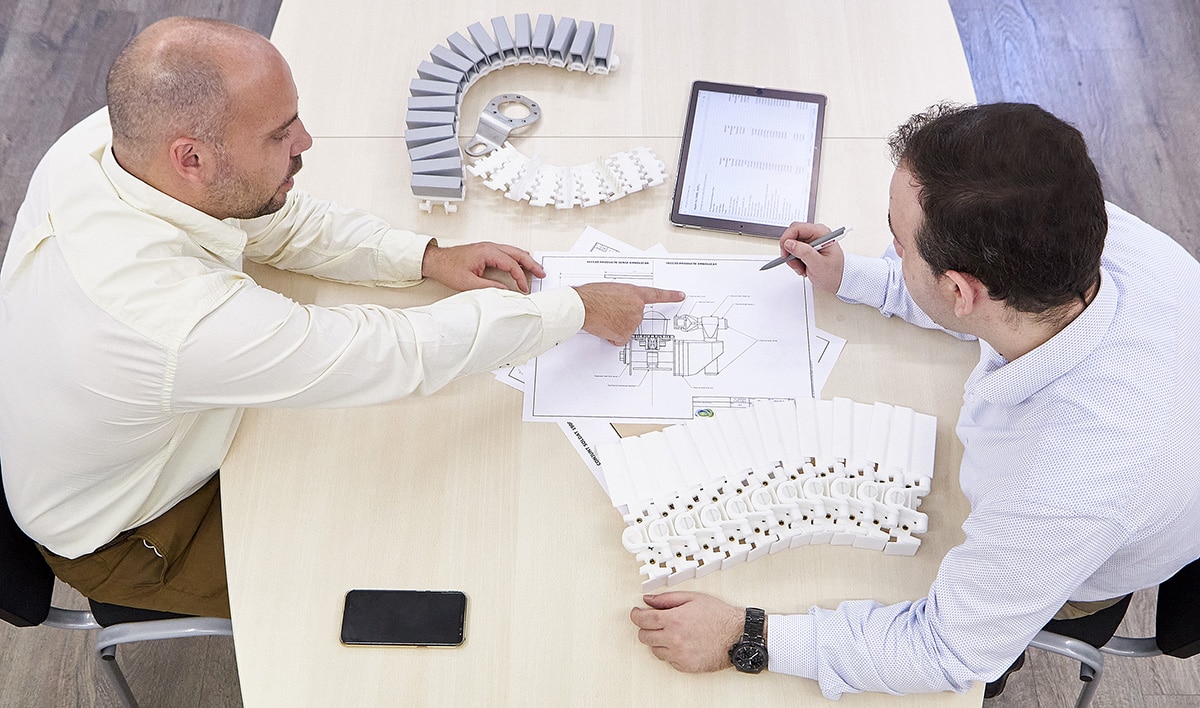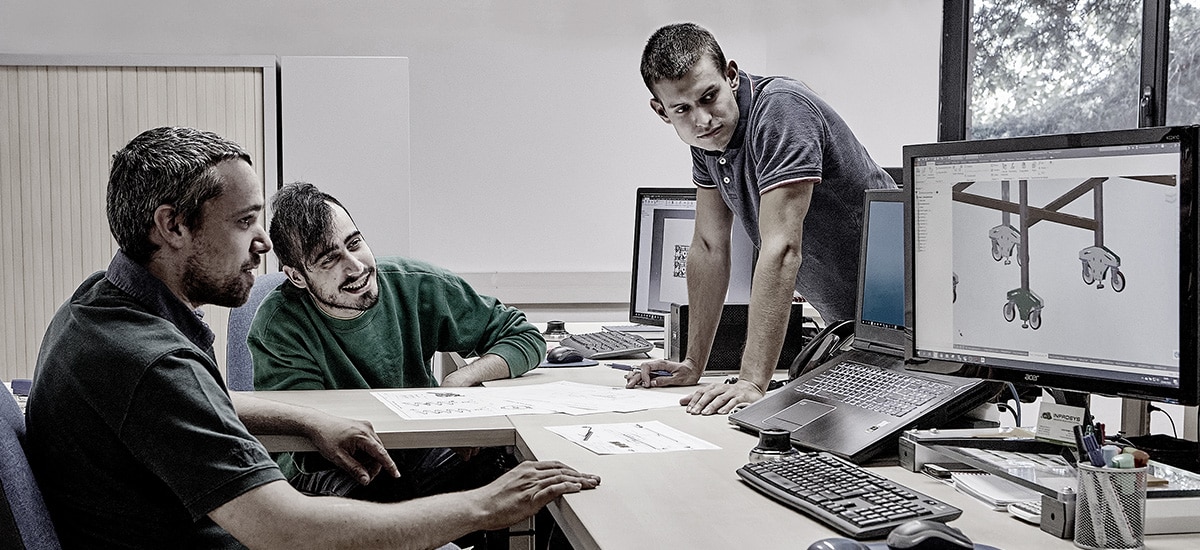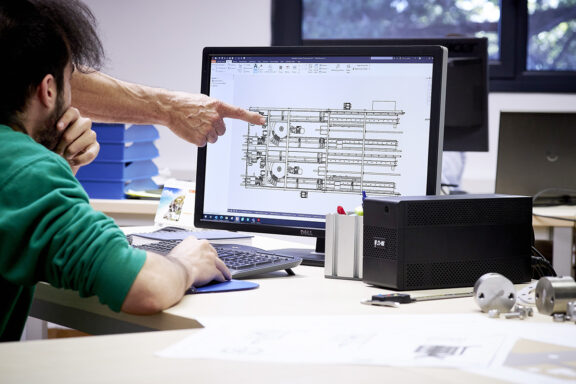 When a customer agrees to our proposal, Inprosy's engineering department develops the project plan and undertakes the design, development or customisation of the agreed solutions.
During this part of the process, Inprosy encourages continuous communication with the customer to ensure that the result meets its specifications and expectations.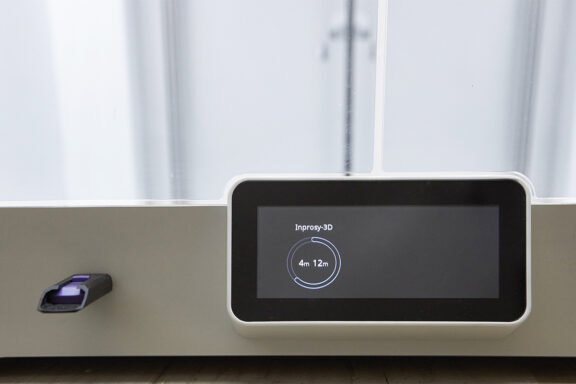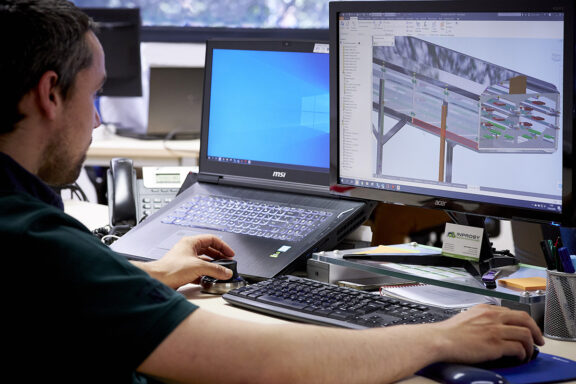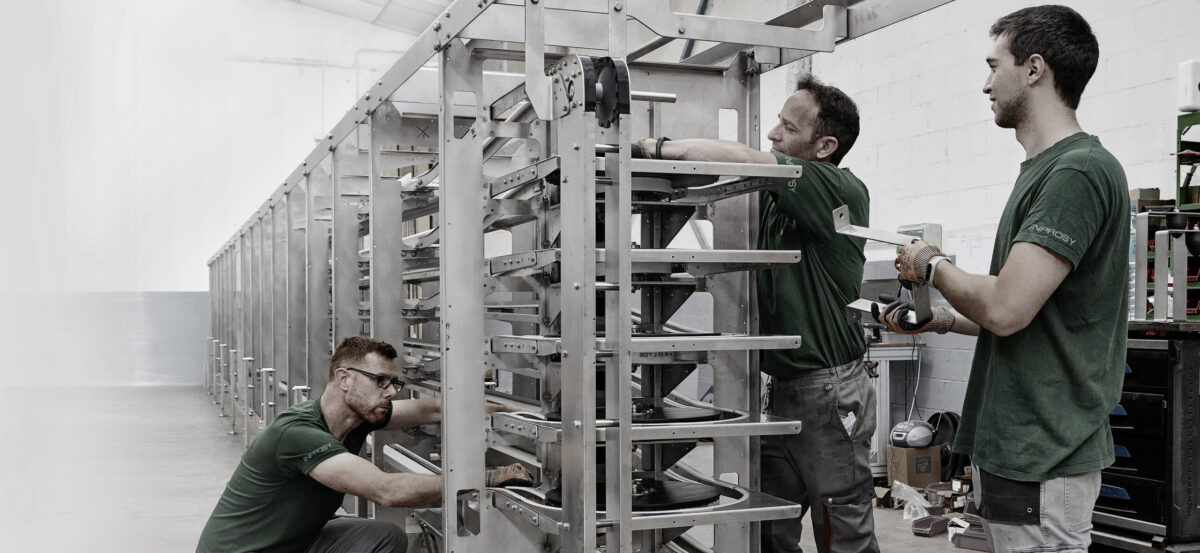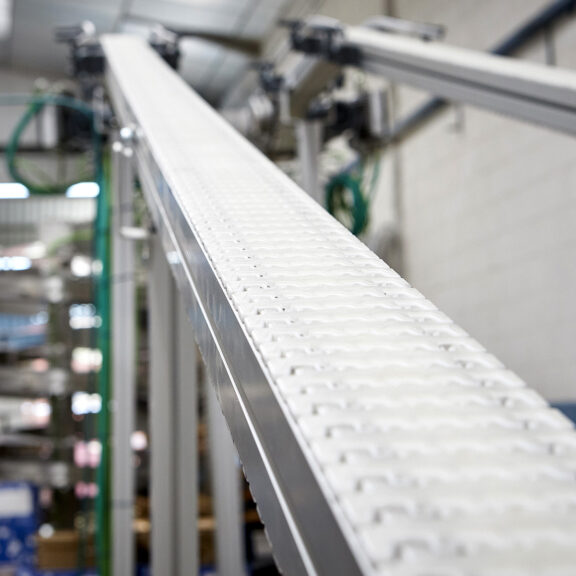 Once the customer has approved the final design, Inprosy's team of technicians starts building the equipment. This phase includes quality testing and review protocols, ending with a comprehensive customer review (FAT) at Inprosy's facilities.
Any modifications and improvements that emerge during the FAT are then implemented and the building phase is completed. Machinery is then carefully packed and transported according to instructions from the customer. At the customer's premises, Inprosy technicians coordinate or execute the unloading of the machines and place them in the assigned location.
Subsequently, the installation and production launch are carried out. When the installed solution operates as planned, the final customer review (SAT) is carried out, training by Inprosy is completed and documentation is delivered.
The process ends with an internal compilation by Inprosy of the product or process improvements detected during the project.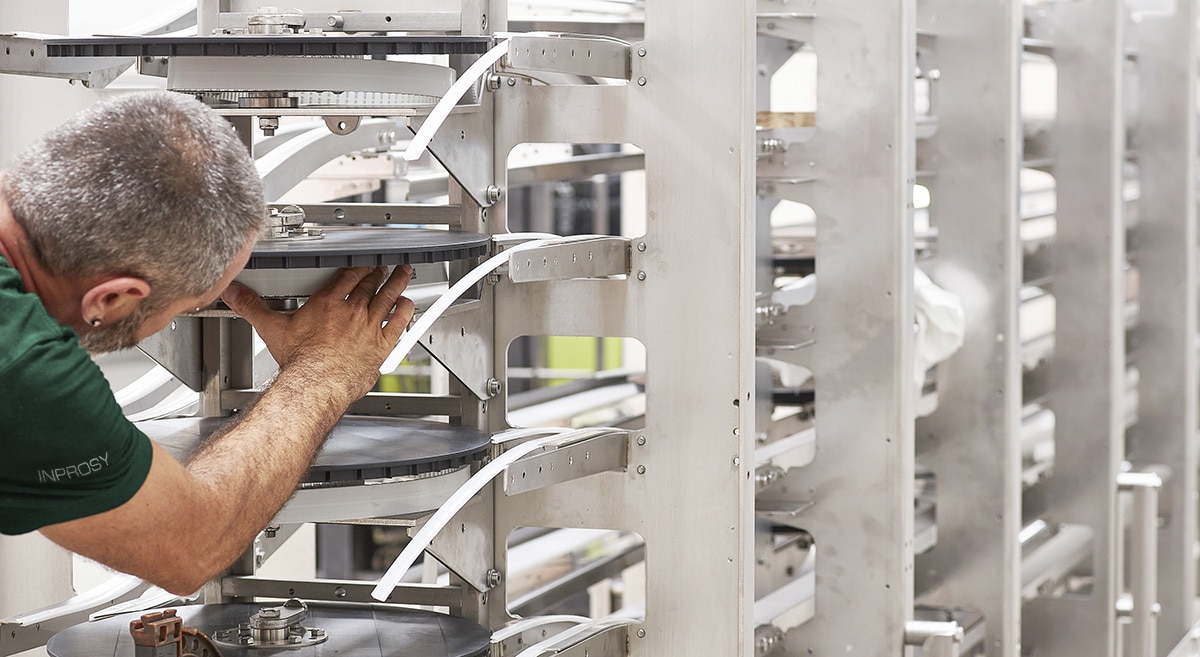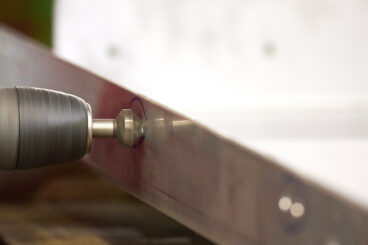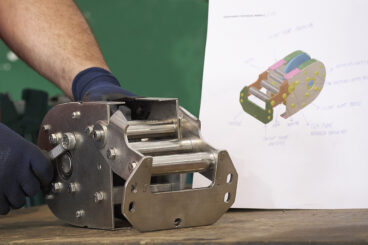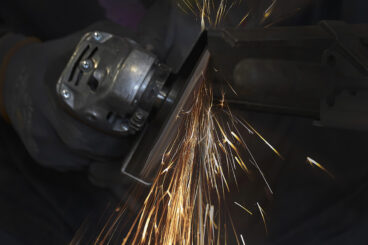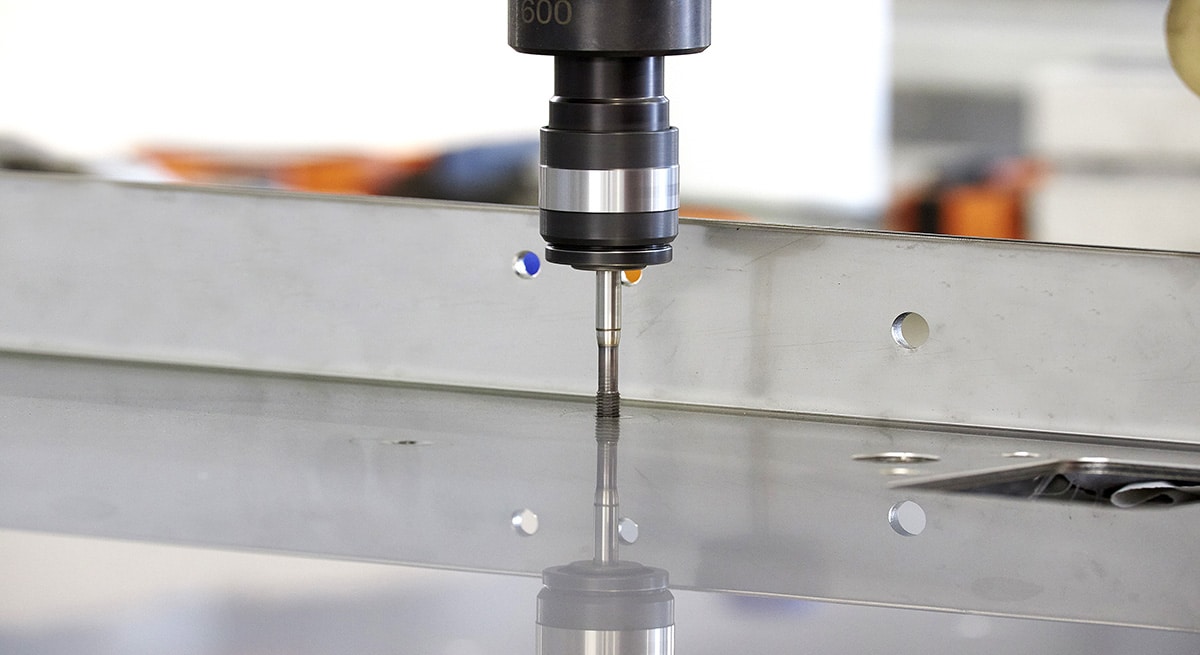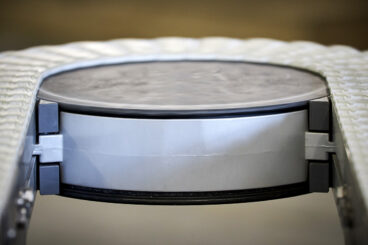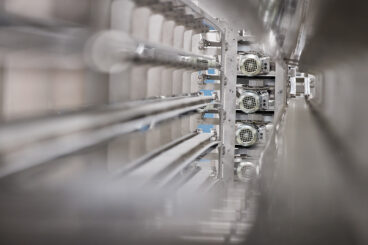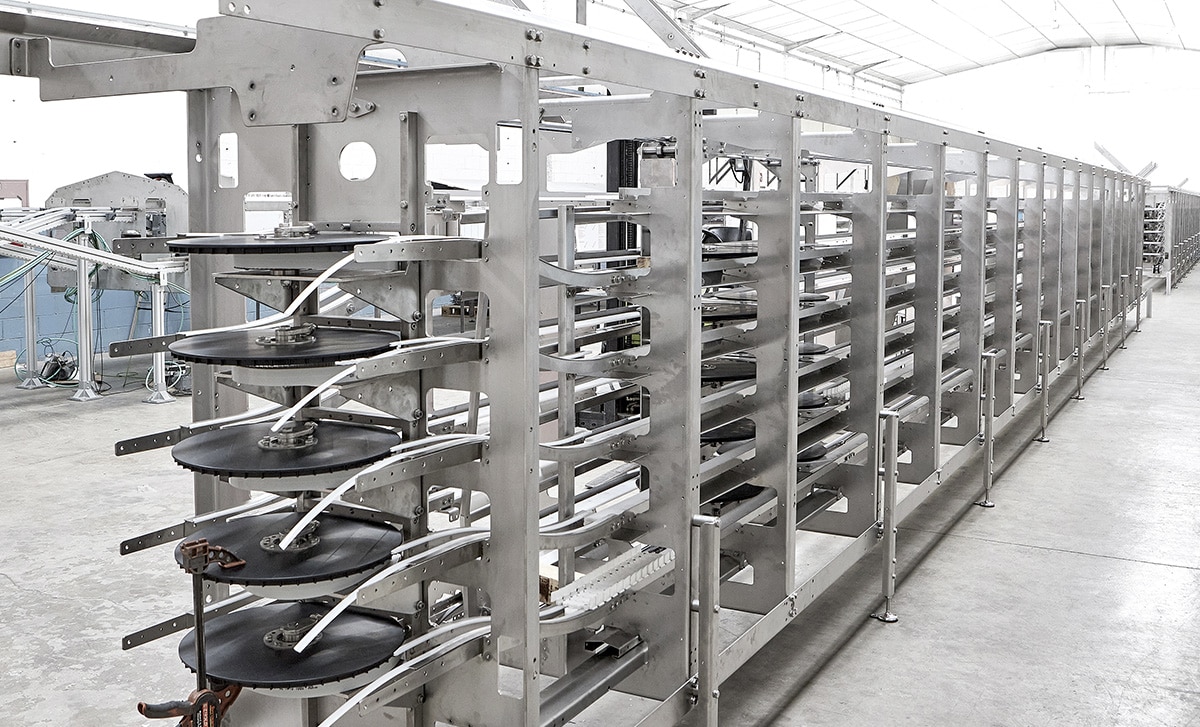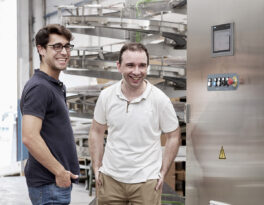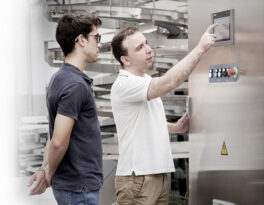 Once on-site technical support and installation are completed, the sales department remains in contact with the customer to follow up on the performance of the solution and ensure customer satisfaction.